In the little Masurian town of Olsztynek there is an amazing' Restaurant with a Green Stove 'named after the stove which has been attracting numerous guest over the years. The unique atmosphere is created not only by a homely interior but also by the beautiful, green, old tiled stove which keeps guests warm on cold winter nights.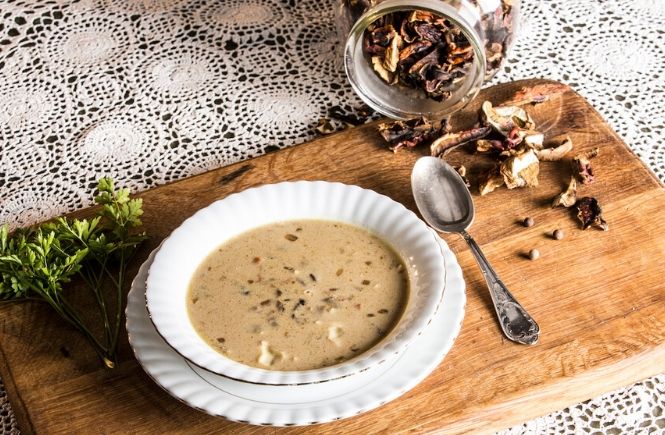 The restaurant's interior is a throwback to the quiet, stable pre-war ways of the life of the local people in Masuria. The décor also includes hand- made lace draperies and tablecloths, wooden tables, chairs and wardrobes, beautiful dinner sets and cutlery and an amazing historical, still functioning phone with a blade to dial your desired phone number.
In the Restaurant with a Green Stove you can get traditional dishes such as: Masurian zalewajka which is a local soup, fish soup, chicken and wild-mushroom soup, pate, home-made lard, dumplings, salads, pork chop on the bone, fried fish and goose. You can also try delicious desserts like; cakes, fruit meringue birthday cake, ice cream and coffee. In winter and autumn we recommend warming tea with ginger and cinnamon and in summer the house drink which tastes best when you relax on the deckchairs outside.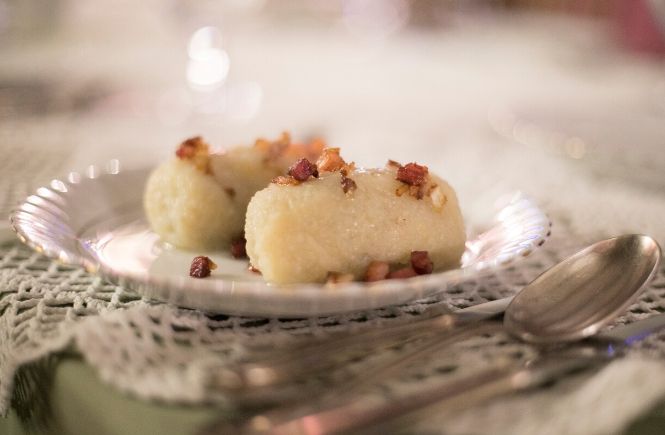 This restaurant offers not only great dishes but also peace and quiet where you can enjoy each other's company in intimate surroundings.
This Olsztyn restaurant has 5 times been awarded by the culinary guide Gault&Millau and is also a member of the Network of Culinary Heritage Varmia Masuria Powiśle and Wimlandia association.