Giżycko is situated on the narrow isthmus between Lake Niegocin and Lake Kisajno in the heart of The Land of The Great Masurian Lakes. All year round it attracts tourists with its natural environmental conditions, unique places, numerous attractions and interesting events that bring positive energy and emotions.
The lands surrounding the town are an ideal places for active tourism. The rich offer includes: sailing, fishing, windsurfing, kiting, ship cruises, horse riding and extreme sports such as, water scooters, diving, parasailing on land and on water, quads, off-road vehicles, wakeboarding, water skis and climbing. Ekomarina – a modern and the biggest yacht and passenger port onLake Niegocin in Masuria waits for sailors. In winter you must try ice boating on the frozen lakes. We recommend cross-country skiing, snowmobiles, ice kiting, diving under the frozen lake, ice-fishing, sleigh rides and ice skating at the ice rink in Giżycko and, there is a modern ski lift in the neighborhood as well.
Giżycko in winter
The Great Masurian Lakes are attractive not only in summer. In winter ice usually covers the lakes surface from mid-December to the end of April. It creates great conditions for ice yachting. National and international regattsa take place in Giżycko almost every weekend. Local offices offer various DN courses and trainings and the possibility to rent ice boats and windsurfing equipment. Qualified instructors offer their services too. The frozen lakes are paradise for ice anglers too. Winter is an unforgettable time of sleigh rides with campfires and picnics. We recommend diving under the ice that brings incredible experience for those of you who like underwater adventures. In Okrągłe, located about 30 kilometres from Giżycko, there are full skiing. The Indoor Swimming pool in the Municipal Center of Sport and Recreation in Giżycko is opened all year round and there also saunas in the facility. In Giżycko there is an indoor ice-rink- the only facility of this type in the region and it is open all year round, 7 days a week and has a rich offer for adults as well as for the kids.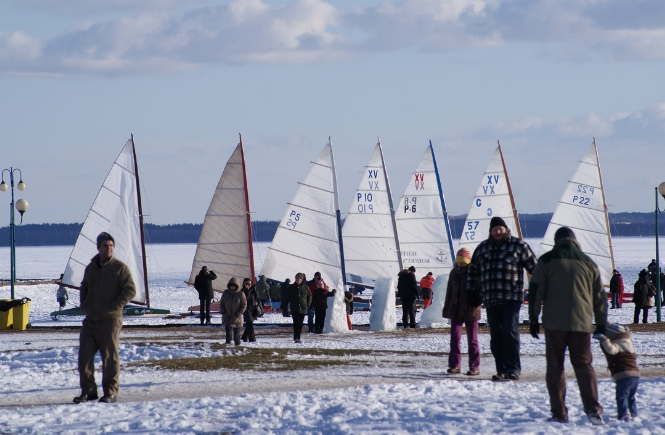 What is worth seeing?
During your stay in Giżycko you should see XIX century Boyen Fortress – the most valuable monument in the town and unique in Poland and on a world scale.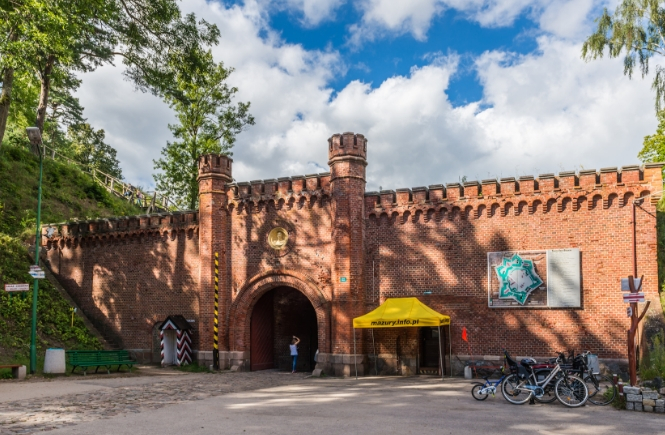 You should also see the historic Swing Bridge, the only one in Poland and the second rotatable bridge in Europe, on the Giżycki (Łuczański) canal l, the wing of the Teutonic Castle (today a renovated part of a luxurious hotel), a historic Water Tower with a viewing terrace, the Evangelical Church and Port Passage where you can go across a footbridge and water flyover directly to a viewing terrace and Giżycko's pier that give you an unforgettable view on Lake Niegocin. St. Bruno's Hill located on the shores of Lake Niegocin is an amazing place where a cycle path, which is close to the open gym and bowling alley leads to the hill where you can sit back, relax and take it all in.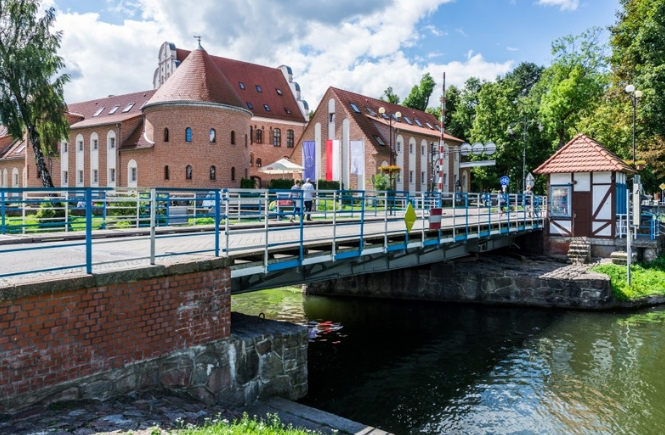 Giżycko in summer
There is a beach with a playing field complex and a guarded bathing area in the heart of the town. In summer it is a place for sunbathing and swimming as well as sporting, cultural and light entertainment events. A breathtaking air show performed by local and international pilots during the Masuria Air Show which is organized each year. In mid July the biggest cyclical Sea Shanty Festival ' Sea Shanties with Folk' takes place on Giżycko beach. Wake Park is another attraction in the town situated at Lake Popówka Mała near the Boyen Fortress. The facility has two 2.0 waterboard cable parks. And quirrel Park (Park Wiewióra) is the biggest climbing park in Masuria where you can find 5 types trails of different difficulties and heights.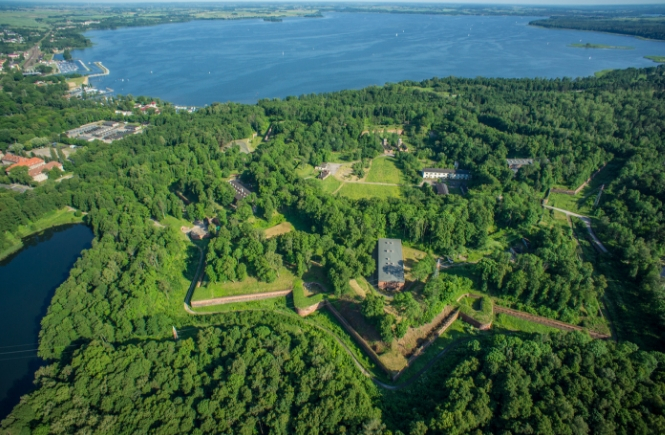 Numerous events
Before going to Giżycko, it is a good idea to have a look at the full events calendar. The Grand Opening of the Season takes place traditionally the first weekend in May. In summer there are sea shanties and jazz events at Lake Niegocin and culinary events at St. Brunon fair. In the Boyen Fortress you can watch incredible reenactments. The most important sailing events on the trail of the Great Masurian Lakes and open-air movie shows take place in the Ekomarina. We recommend a spectacular open-air concert of early music, the so called 'Giżycko Baroque Festival.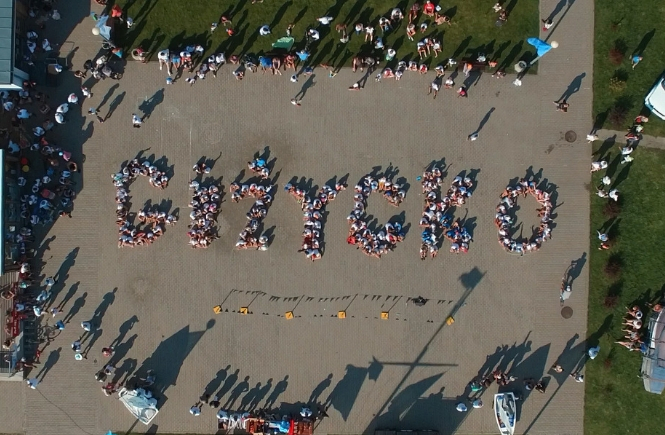 A little curiosity for those who like the Sun
It is worth mentioning that Giżycko is an extremely sunny town. It rains here more seldom than in the surrounding areas. Some people claim that it happens due to the boiling lakes that create a specific micro climate, others believe that is a merit of Giżycko inhabitants who welcome tourists with hospitality and openness, maybe there is a bit of truth in both those beliefs!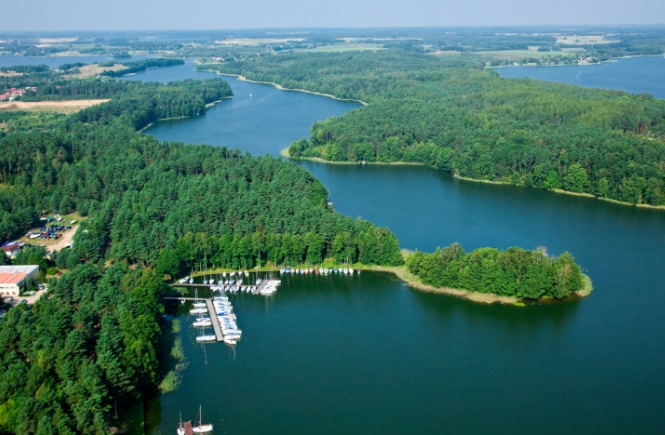 More on: www.gizycko.pl, www.mojegizycko.pl