The love of food, family and history of the region made Danuta and Grzegorz Białaś decide to put their hearts into a beautiful listed building located in the region of the former Oberland Canal, nowadays known as the Land of the Elblag Canal next to the S7 road close to Małdyty. It is Kłobuk Roadhouse, a historic neo-gothic outbuilding. The current structure is dated from about 1820 and used to be a part of a big palace complex that belonged to' August II the Strong's' properties. Unfortunately, the main palace building was damaged during World War II but, the preserved buildings such as: an outbuilding, an entry gate and the remains of a wonderful park with monumental trees help create a place with soul which tempts guests to stay longer and try regional delicacies. It is worth visiting Kłobuk since the place is a member of the Network of the Culinary Heritage of Varmia, Masuria and Powiśle that provide high standards in culinary experience.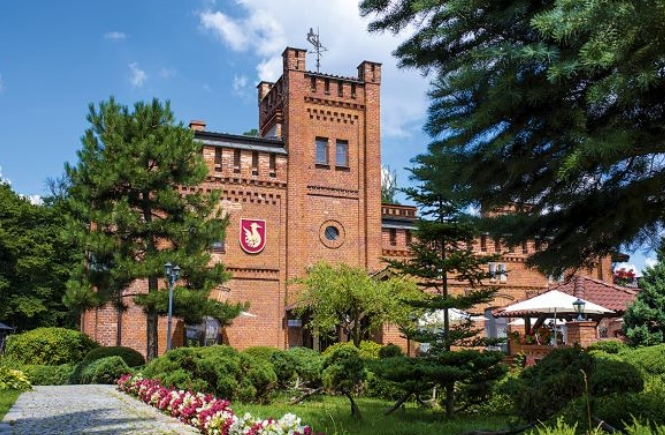 Just reading the menu makes you want to try everything and whets your appetite. On offer In autumn, you can find wild mushrooms, goose meat and pumpkin and in winter, you can choose from game and lamb as well as potato-based dishes. The owner who is also the chef takes special care that the food is of exceptional quality and She prepares delicious dishes. I was impressed by the goose blood soup, potato rissole (fraszynki warmińskie) and potato skins. The staff in traditional clothes and the cosy interior creates a real homely atmosphere. In this charming place it is advisable to book in advance as the tables are in big demand.

After visiting the restaurant you should go to Kłobuk Pantry, the in-house shop at the entrance. It is a well- stocked and you can take away home-made and regional products from local sources. You can also get home-made preserves and products like- jam, fruit and vegetable marinades, goose lard and cakes. I especially recommend buying home-made rye bread and garlic butter as an addition. You can also get their own sausages such as; game sausage, Kłobuk sausage, home-made game pudding, home-made goose breast, mature sausages and other traditional sausages from local providers. There is delicious goat cheese too from the Goat Farm that we wrote about in magazine number 93.
The ingredients used to produce the cheese is sourced in farmhouses from Varmia and Masuria. Moreover, in the shop you should buy delicious smoked fish and fish marinade from Jarek Parol's fish farm. On offer there are also splendid meads such as półtorak, dwójniak and trójniak honey brandy, okowita miodowa and liquer from the local Pasecki distillery.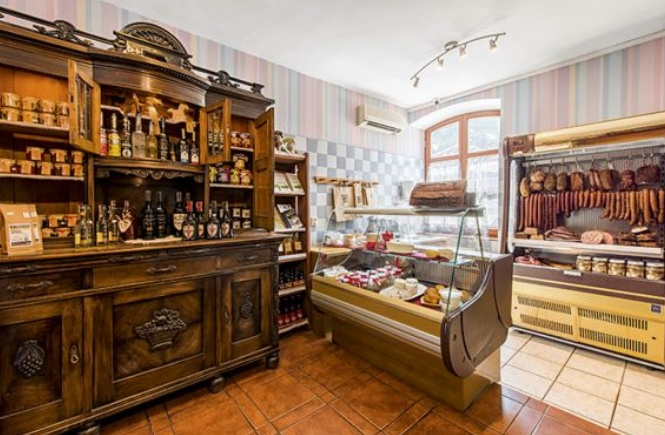 After such a great meal and buying regional delicacies, you can go home with some tasty memories of Kłobuk a place with real soul.
By Justyna Szostek