Iława is a beautiful town situated in the western part of Varmia-Masuria voivodeship, on the southern end of Lake Jeziorak, the longest lake in Poland. Wielka Żuława -the biggest inland island in Poland is situated within the town boundaries and, it is almost deserted from October to April.
Iława is both a great place for land tourism and a paradise for sailing. Numerous lakes, beautiful forests and varied landscapes make it so attractive. Different forms of tourist activities like-walking, cycling and sailing is continually developing here. Several kayaking routes are also to be found in the vicinity.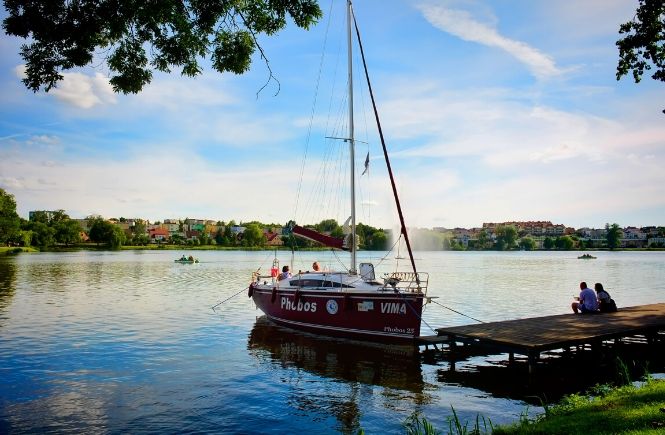 Varied tourist accommodation and infrastructure such as: hotels of different standards, guesthouses, lodging rooms, marinas, bike and water equipment rental facilities, restaurants and cafes are all available for tourists.
Numerous heritage monuments are witness to the rich history of Iława. Lovers of history can explore old churches, chapels, the ruins of castles and palaces.
Thanks to a good transport infrastructure you can get to Iława by most means of transport. Pendolino train is worth considering as it takes you only 1, 34 mins to get from Warsaw to Iława and 5 hours to get from Cracow to Iława. A significant asset of Iława is the water route connection from Lake Jeziorak to the Elbląg Canal.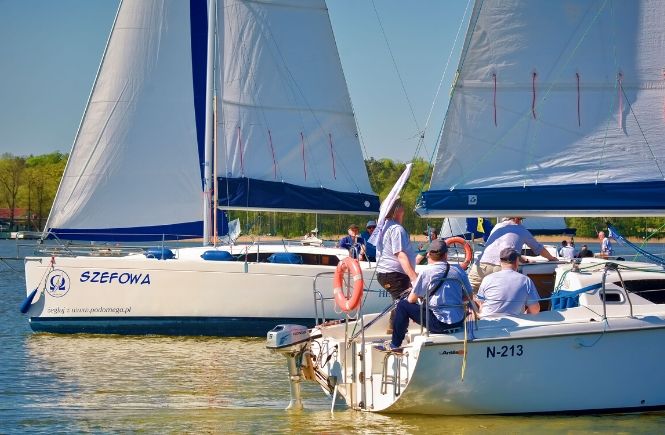 Lake Jeziorak – the only lake of its kind in Poland
Lake Jeziorak is a good place to do water sports like windsurfing and diving. In order to relax at the longest lake in Poland, you do not have to have your own equipment since there are lots of water equipment rental options where you can hire kayaks, canoes, pedal boats and watercraft without difficulty. Experienced sailors can charter yachts as well as boats which Iława and its surroundings are never short of.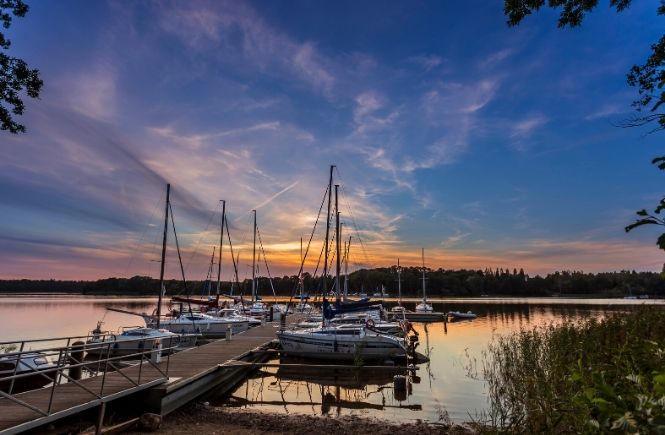 Lake Jeziorak has rich stocks of fish such as: tench, catfish, zander, carp, pike, eel, bream, rudd and roach. Numerous types of birds can be found in the region. Among the reeds you may find ducks, grebes, coots, bitterns, little bitterns, reed-warblers and marsh-harriers. White-tailed eagles are common as fish is their staple food and there are large populations of cormorants and herons on the islands. Moreover, birds like-swans, seagulls, moorhens and cranes are be found here too. Lake Jeziorak is the theme of a book entitled ' The New Adventures of Mr. Car' where the main hero looks for treasures plundered during World War II.

There is a water tram called ILAVIA from May to October which can take you from Little Lake Jeziorak to Big Lake Jeziorak. After sailing around Wielka Żuława island the ship returns to the place where it started its cruise. What is more, Wielka Żuława island is connected by ferry to the town and you can stay at several holiday resorts that are very popular during the tourist season.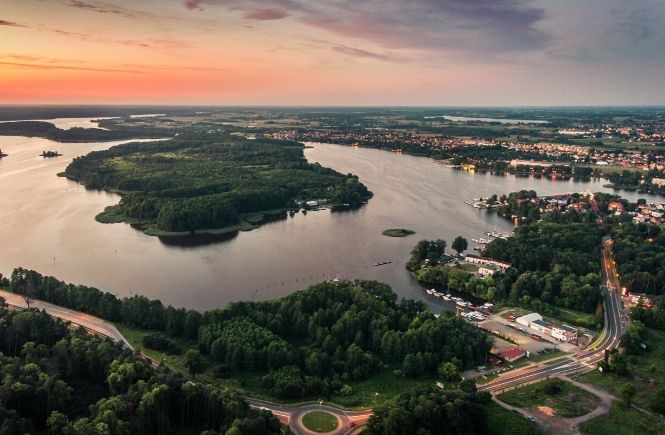 A town of culture, sport and recreation
Iława offers a lot of cultural attractions. Lovers of sea shanties cannot miss 'Sea shanties at Lake Jeziorak' festival. The Złota Tarka festival is attractive to traditional, old school jazz enthusiasts. Fans of flying come to Iława to participate in the Air Picnic during the long May weekend and those who love science and knowledge can take part in the Picnic of Inspiration at Little Lake Jeziorak. Sporty types will find something to do as well. Various attractions such as: Iława LA RIVE half-marathon, Orange Bicycle Rally and the Race of five lakes- MTB marathon are just a few attractions on offer in the town. Lake Jeziorak is an ideal place to organise water sports. Fans of sailing come to Iława to see the Cabin Yachts Cup of Poland reggata and the traditional Blue Ribbon of Lake Jeziorak. The Orange Reggata for the younger sailors cannot be missed and the 36th edition will be held in 2020.
More on: www.it-ilawa.pl