The beneficial properties of herbs have been known for ages. Magical rituals and mysterious spells used to accompany the picking of herbs. Herbs were used in medicine and cosmetic production as well as used in various culinary dishes. It would seem that herbalism in some areas of modern life is a largely forgotten knowledge however, it is in good health in Varmia and Masuria. The numerous places where you can learn the secrets of herbs are living proof of this.
Herbal workshops in the Green Jug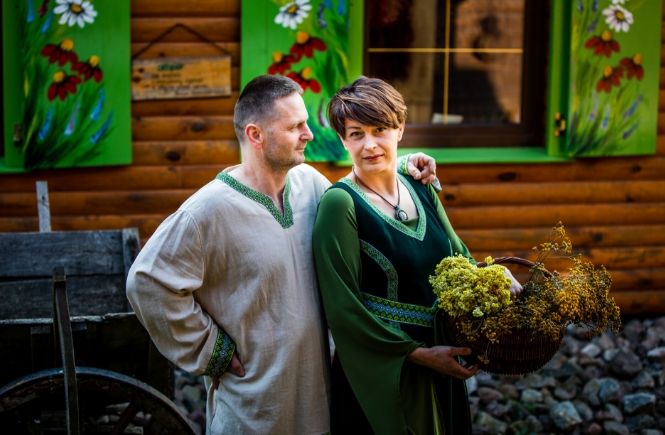 The Herbal hut is a place that was born out of the love of nature. In the hut's windows you can see bunches of herbs picked from the surrounding fields and you feel like time has stood still here. In the hut you can admire everyday objects such as: a kneading-trough, water carriers, cheese presses, manual mangles and reels. Nearby there is a herb garden with 30 kinds of herbs grown there. Learn about and savor, marjoram, black seed and learn how to extract herbal plant from black mallow, medicinal althaea and other plants. In the Green Jug you can take part in workshops for adults and children. The younger participants learn how to make herbal soaps do herbal papermaking and the older ones, can get to know the secrets of the practical use of herbs. During workshops, several mixtures of herbs like; liqueurs, mixtures, ointment and oils are made and ways of preserving herb are taught. The hosts also invite you to take part in other workshops such as pottery. There is a clay shed and mini zoo in the  grounds of the facility too.

Educational enclosure 'Herbal Jug' Młynary Młynary, www.ziolowydzbanek.pl
Blanki- Herbal Village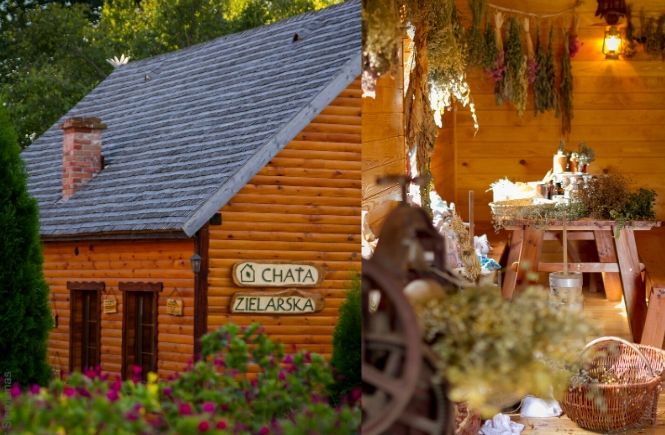 Blanki is a village situated in the countyside near Lidzbark Warmiński in Varmia by beautiful Lake Blanki, a place that started off just as a little herbarium. The location as well as sustainable agricultural ,industry and pressure free provide you with clean air, peace and quiet and contact with nature. The local inhabitants and at the same time lovers s of herbs are responsible for developing the themed village. Blanki is famous for products based on herbs where 'herbal specialists' use flowers from black elderberry, dandelion, quince, rosehip, chokeberry, rowanberry, strawberries, raspberries and angelica's root. Liqueurs and syrups with unique names are undoubtedly flag products from Blanki. We specially recommend the newest rhubarb and mullein liqueurs. Amazing dishes and cakes such as: nettle soup, dumplings stuffed with cabbage and mushrooms from the nearby forest, lentils, cabbage rolls, pancakes with white cheese and nettle and greave cookies are made based on natural products and recipes. In Blanki you can experience 'an adventure in a herb garden' – play a game thanks to which you can learn to recognise medical plants. In plough boxes you can find herbs which are used every day such as: tarragon, mint, lovage, thyme, lavender, hypericum, raspberry and mugwort as well as flowers from black elderberry and quince. Herbal, culinary, medical syrup production, candle production and gingerbread production workshops are a real rarity. If you want to stay longer in Blanki,5 cosy agrotourism facilities wait for you.
Herbal Village Blanki, Blanki www.zielarskawiesblanki.pl
Herbal Holiday in Olsztynek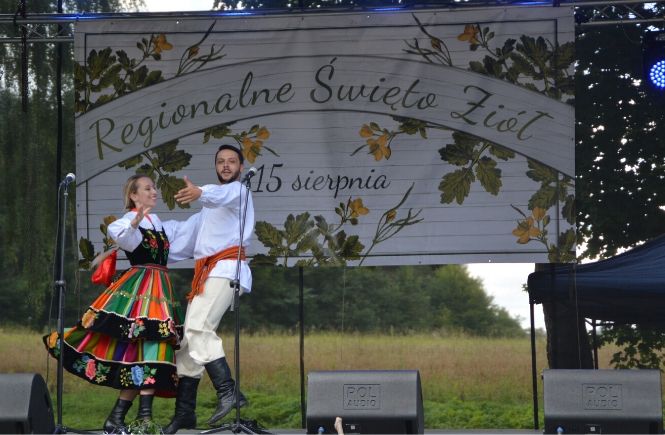 Do you know the origin of the church holiday – Holy Mary of Herbs that is celebrated on the 15th of August? At the beginning, herbalism was associated with magic but the Catholic Church while taking on pagan traditions combined their magical power with the religious cult. So, on the 15th of August, we celebrate the oldest Marian celebration – Holy Mary of Herbs. The biggest regional Herb Celebration, which has been organised since 201 in Olsztyn open-air museum, takes place on this day. The Ubiquitous aroma of fresh herbs, herbal tea and sampling, blessing of wreaths, regional product fair, concerts and art shows all await the visitors. During the festival you can participate in different workshops and shows. Moreover, you can try herbal delicacies, mixtures and tea. During the fair you can buy herbal products-spices and products made with and from herbs, mead, honey, cakes, sweets and local crafts like: ceramics, sculptures, pictures, wooden and wicker products.
Folk Building Museum – Ethnographic Park in Olsztynek
Varmian Herbal Shop in Olsztyn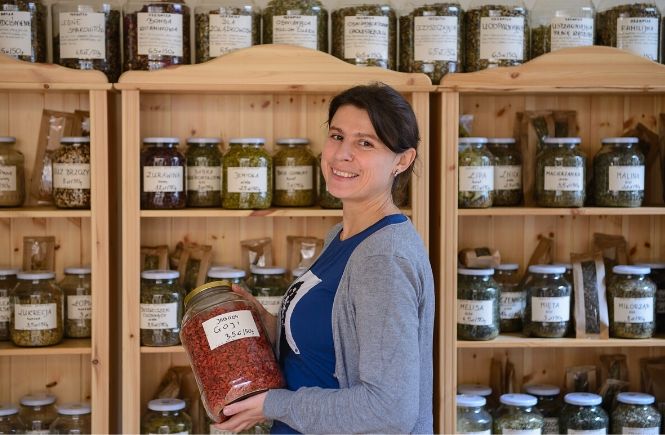 If you do not feel like participating in herbal workshops, you can just buy some interestingly prepared mixtures and products in the Varmian Herbal Shop in Olsztyn. You can also get natural cosmetics, herbal tea, health foods and spices. Products from members of the network 'Culinary Heritage of Varmia Masuria Powiśle' are available here. You can buy products online as well.
Varmian Herbal Shop www.zielarniawarminska.pl