Ceramic Arts & Crafts Workshop
The Ceramic Art & Crafts workshop in Olsztyn was established by Karolina Ragóz-Namiotko who is both an artist and a teacher. Apart from creating  a once-off unique, series of ceramics, she also organizes workshops for adults and children. Handmade  works are created from the best quality raw-materials and are covered with a non-toxic glaze suitable for culinary use. Her ceramics are baked twice in a special stove at very high temperatures ensuring that they are durable as well as water and scratch resistant. You can see her Arts & Crafts Workshop at various art exhibitions and festivals involving designs like the Varmia Masuria Design Festival. Her products can be bought online: www.fikadesign.eu. Here you can find more information about workshops: www.ceramic.olsztyn.pl.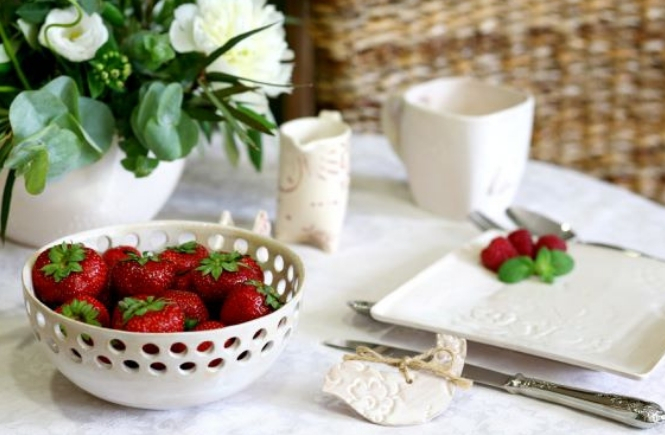 Sweetness of the Land
As the story goes, Danuta and Wacław, founders of the present company gave up work in state companies and opened the first ice-cream parlor in the Old Town in Olsztyn in 1974. The Sweetness of this Land stands out due to the fact that all products are made on the spot and  the owners take inspiration from the best European confectioners. Their success and good taste is a result of traditional recipes combined with creative ideas. You can try specialties from The Sweetness of the and at 23 Kołłątaja street. There is a playroom for the young ones so you can sit back and enjoy the house-specialties with a cup of coffee – www.slodycztejkrainy.pl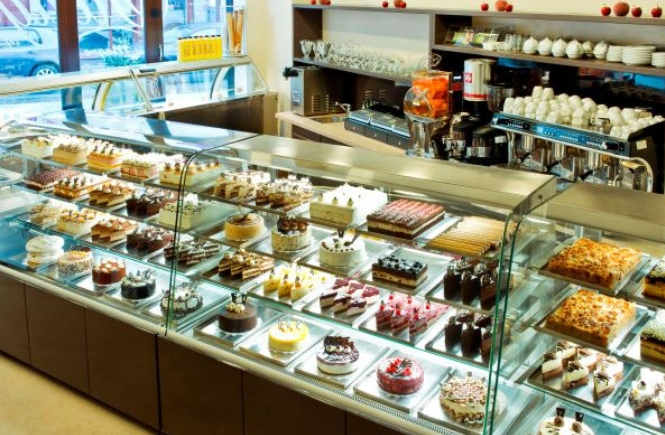 Quincenade [Pigwoniada]
Quincenade or Pigwoniada is a drink similar to lemonade but it is made from the fruit of the flowering quince plant The fruit itself comes from the owner's own eco-plantation. No artificial additives are added in the process of cultivation as well as in the process of production. You can find a lot of vitamin c instead of citric acid in the drink. In the offer there is: sour pigwoniadan which is sour quincenade, water and quince juice, classic pigwoniada, water, quince juice, unrefined cane sugar and pigwoniada with honey. More information and possibility to buy it on FB of Pigwoniada.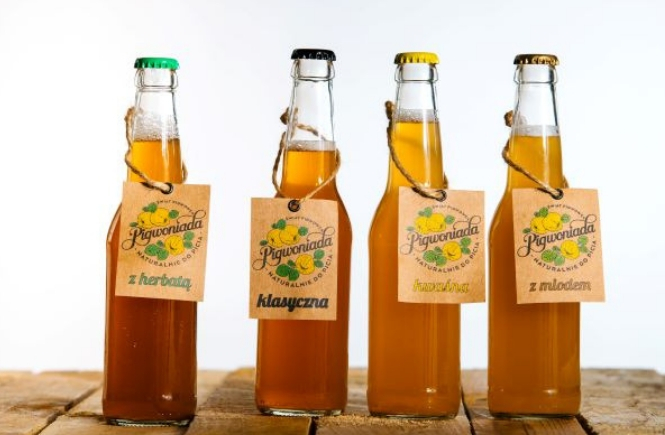 Travel books 'Podróżowniki' on Varmia and Masuria
Travel books entitled 'Podróżowniki' is a series of books aimed at children over 6 years. However, not only children but, parents can read the books too. Anna and Krzysztof Kobus – the authors of the books, prove that travelling with children is not only pleasurable but also exciting. This time they published a book about Varmia and Masuria. Thanks to the book, you can learn about the beautiful lands in the form of a game that probably won't make you bored. The book includes stickers, a board game, memo cards, tangram, stories about plants and animals, historic and geographical curiosities, descriptions of the most important attractions, riddles, tasks and place for creativite work. The travel book 'Podróżownik in Varmia and Masuria' can be bought in most Tourist Information Offices in the region and also in stationary and internet bookshops. Price: 25 PLN.