The Apiary located in Jeziorany neighborhood, is a place where bees play the leading role. The owners run a small family B&B and apiary in which working methods and harvesting honey combine tradition and experience with modernity and professionalism. The very house -an old Varmian building surrounded by huge trees creates the idyllic atmosphere which you can experience on almost every step of the way. You can relax from the hustle and bustle, try natural and healthy cuisine and above all take part in unique apicultural workshops.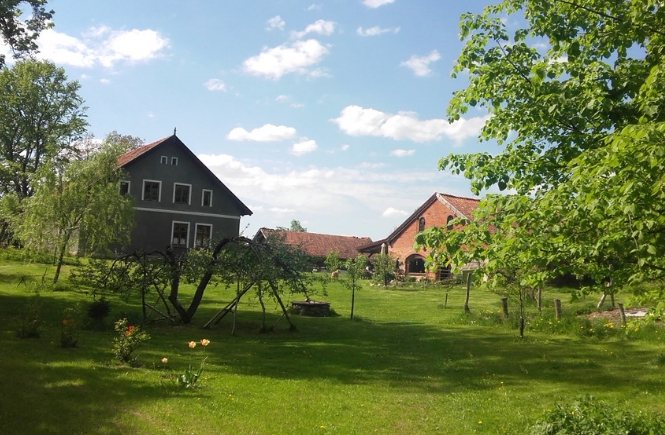 The apicultural workshops consist of a theoretical part during which you will find out about bees' lives and their role in the eco system as well, you will learn about apicultural products. You will also participate in practical exercises in the beekeeping workshop, a place where the equipment is fixed and serviced, and in the beekeeping workroom where you will learn how honey is obtained. In addition in the workroom you will discover beehive construction, a frame production process, a basic element of equipment, and you will learn how the work looks in practice like frame cleaning, wax melting, regular hygienic procedures and service techniques. In the workshop you will follow the honey harvesting route from taking honeycombs from beehives to closing the jars, you will learn candle production methods and you will participate in the harvest. At the end of the route you will pay a visit to the apiary which evokes the strongest emotions due to direct contact with bees and the possibility to look inside the beehives.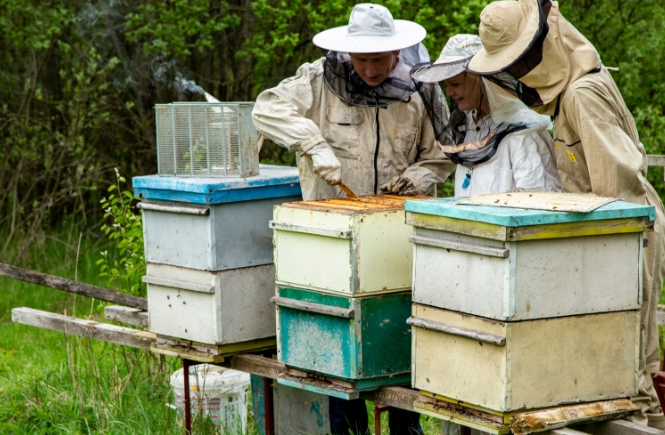 At the beekeepers settlement you can take part in group, individual or schoolchildren's workshops. Workshops for the younger ones consist of a theoretical part- learning about bees habits and their role on apiculture products such as: honey, pollen and wax. If you do not have time to participate in the workshops you can always come to the Beekeepers Settlement to try honey and homemade lemonade as well as buy natural products from the apiary made by the hosts. For the guests of Beekeepers Settlement the basic workshops are included in the price of the stay. Basic workshops cover a single entrance to the apiary where if you like ,you can take part in a few basic activities like- family assessment through beehive entrance observation, overview of bee family, looking for queen bees and trying honey just from the honey comb.