Have you ever tasted the Jagodzianki from Olsztynek? If not, they're certainly worth trying! This exceptional yeast bun has been associated with the town of Olsztynek for years, mainly with the "Jagodzianka" patisserie, which has been making these mouthwateringly good blueberry yeast buns since the 1980s. Their immense popularity stems from their simplicity, traditional yeast pastry recipe, and the sheer amount of blueberries that go into their filling. As fans of the Jagodzianki themselves admit: "there's hardly any pastry, just blueberries". The Jagodzianka yeast buns aren't always shapely, but they're always mouthwateringly good, especially when still warm! They're also incredibly popular among tourists stopping by on their way to the coast.
Interestingly, Professor Religa, a prominent Polish cardiac surgeon, was among the many Jagodzianka fans and had them regularly delivered to Warsaw by train. These Jagodzianki have also been regularly dispatched to the Belweder Palace in Warsaw, one of the official residences used by Polish presidents. Their only drawback is that if devoured too quickly, the delicious blueberry filling escapes only to land on the pavement in front of the patisserie, creating characteristic purple spots.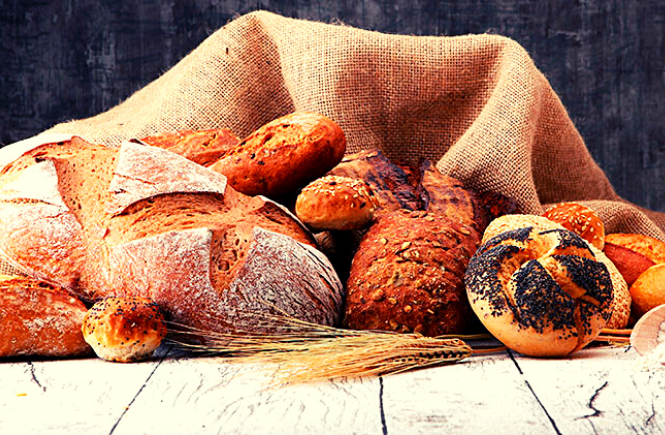 In Olsztynek's Market Square, there is a marketplace that was set up a year ago bringing together local organic food producers. This is the place to buy your freshly baked crispy artisan bread, meats and cold cuts, herbs, honey, organic produce, as well as artisan milk and cheese products, to mention but a few. It is open every Sunday in summer from 9:00 a.m. to 4:00 p.m.
A full list of producers and more information about this initiative can be found on the Bio Marketplace website: www.biohubbazar.pl.
By: Justyna Szostek